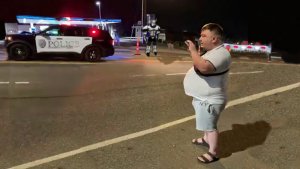 Pregnant with octuplets? Or just looks it?
"You have only to take off that badge and gun and I'd be willing to scrap with you" All nine of you? ROFL
On a side note, you know you don't have much time left on this world when your resting respiration is 30 breaths per minute. An eternity suckling rotten milk from the Devil's poisoned teats soon awaits, OctoGlenn. ROFL.