At the end: (laughter, from both, like two demented hyenas)
"That's how we DOOO it. Shut 'em all down, guys".
Why didn't they say that BEFORE the officer closed the door after re-entering the building?
Just two "civic-minded, well-intentioned citizens", right?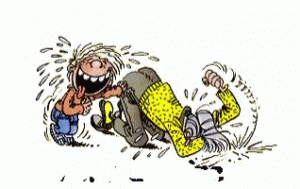 I wonder if the FBI, CDC, State Attorney's office, and all other pertaining Gov. authorities are alerted to this video and what will undoubtedly be a continued effort to "shut them all down" (vaccine sites), as clearly stated by the head of the SGV News First gang, steps will be taken on State or/and Federal level to minimize their efforts?
Last edited: